Yoga, Pilates & Body Fitness Booking & Payment Websites
Our Class Booking and Payment Websites are ideal for Yoga, Pilates, Pump, Bike, Cross Training, Body Fitness and any other business requiring an online class booking and payment system.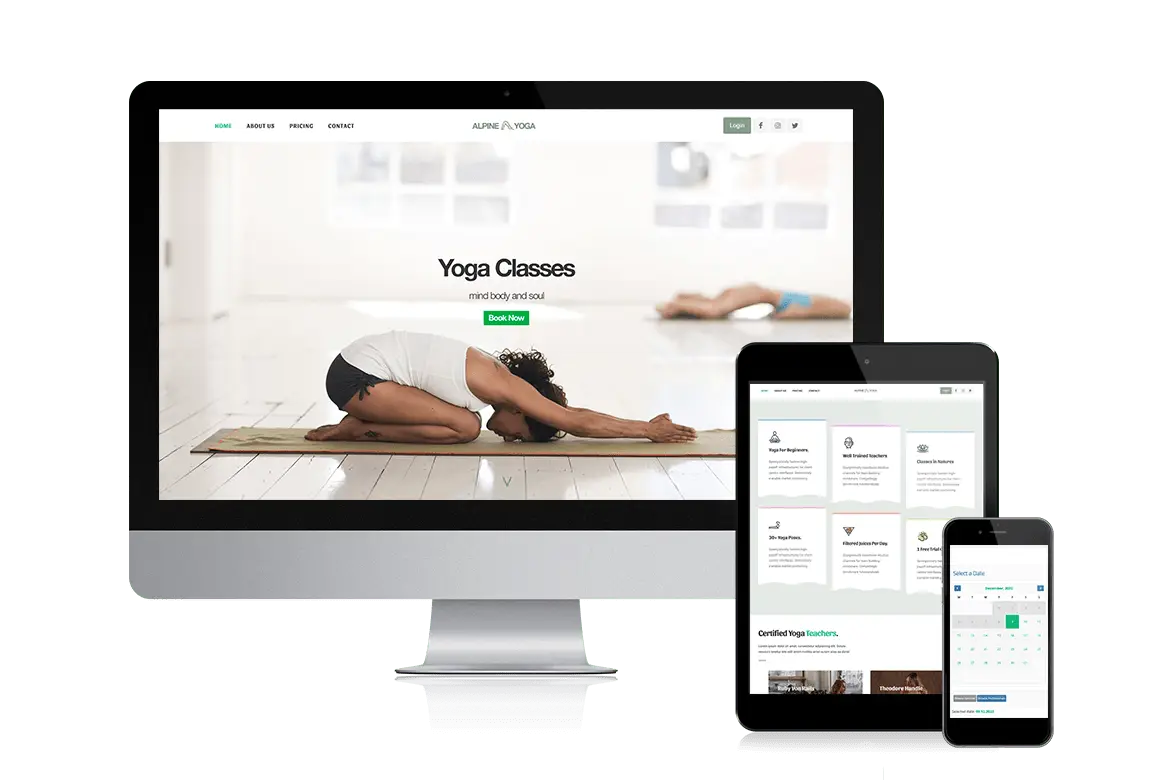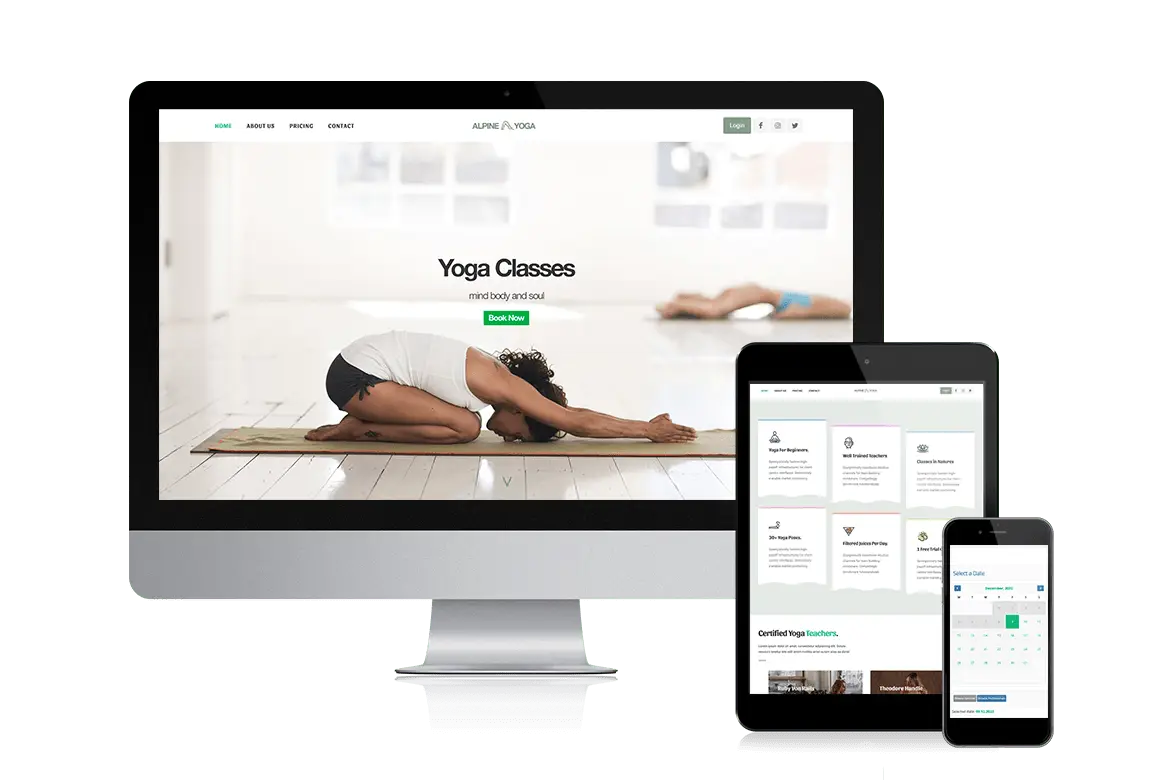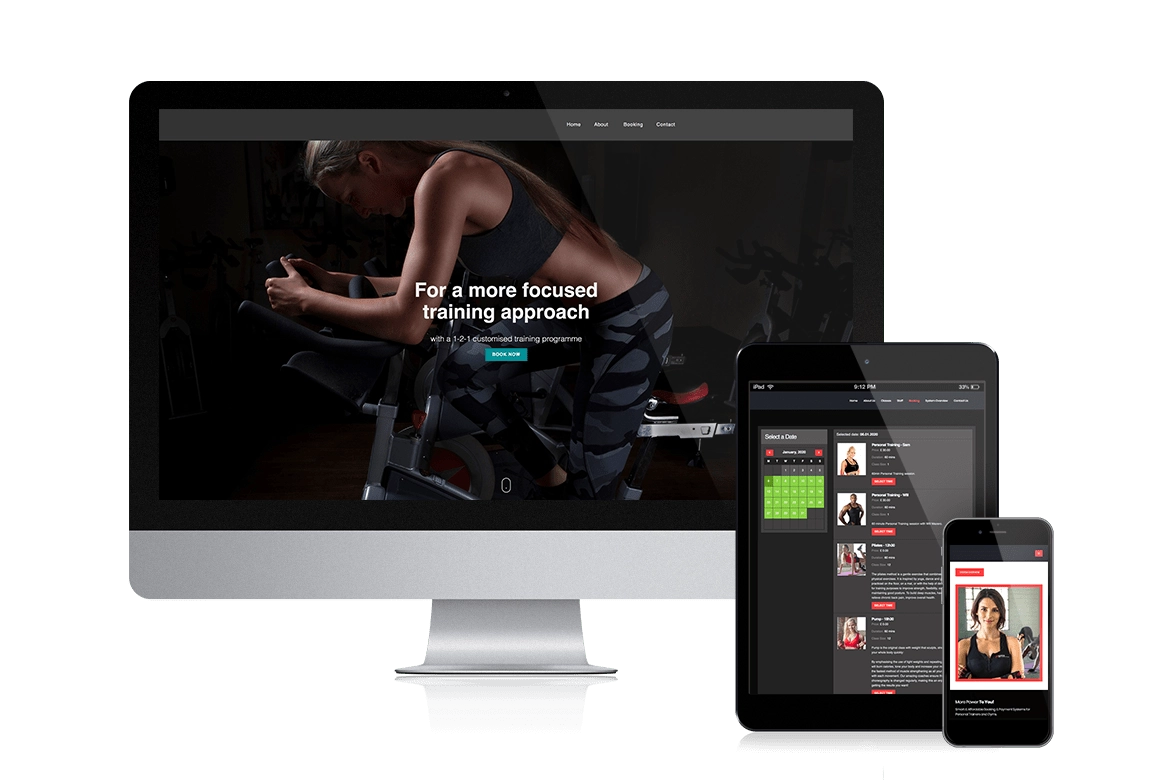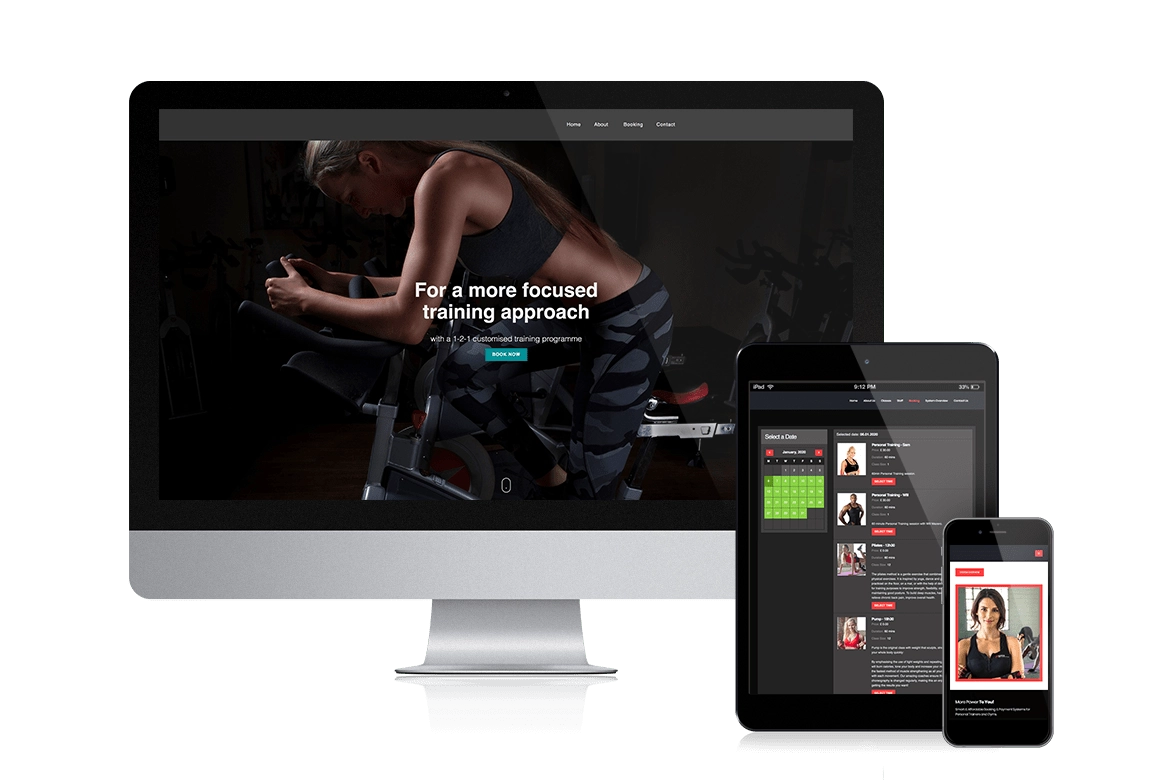 Class Booking Websites
No third party plugins required and no commission to pay with our custom-built class booking and payment websites.
Being able to accept bookings on your own website means you are always open for business! You can choose to be paid at time of booking or just accept bookings and process payments offline.
Organise your service schedule more efficiently with our online booking software built into your own website.
The default payment gateways the booking system uses are Stripe and PayPal. So your clients can pay with Bank Cards, Visa, Mastercard and American Express. We are also able to make custom modifications to the booking system and payment gateways if required.
Class Admin Management
You have full control of the booking and payment system and you will find the user interface very intuitive. In fact the dashboard includes instructions and of course we are here to provide free support in setting up your website.
This multifunctional class booking system can be used by individual users or multiple users. So for example you are a yoga teacher and work for yourself, or you are a sports club or gym and have several instructors and classes.
Assign individual working hours to multiple instructors. Manage work schedules adding classes, class times, prices and class size. Customise various email notifications to be sent to admin, instructors and customers including booking/payment confirmations. At a glance you can view your individual work schedules, bookings and generate and print reports.
Class Booking Calendar
Displayed on your website is a booking calendar listing classes for each day, you can also enable or disable browsing by instructor.
Manage Work Schedules
View and print weekly or monthly work schedules and earnings.
Email Notifications
The Class Booking System can send out various customisable automated email notifications can be customised for users, instructors and admins.
Payment Gateways
The class booking system supports online payments via Stripe or PayPal by default. Optionally you can disable payments and process payments offline.
Booking Form
The booking form allows you to choose what information to collect, you can also choose between standard and required fields.
Terms and Conditions
Add your own terms and conditions with the option of asking clients to accept them before submitting the booking form.
How it works
Select a day of the week in the booking calendar and it will display all available classes for that day. Just select an available time slot and checkout using you preferred payment gateway.
If you would like to see a live demonstration please contact us.