Graphic Design Bury St Edmunds
Full-Service Graphic Design
You're in good hands our creative graphic design team has more than 21 years experience producing eye catching material that gets results!
Magellan Graphic Design
Let's start with Corporate Identity, creating that perfect logo that defines your brand. This is something we can help you with. All are logos are created using vector graphics, they look sharp and can be used for print, large format, and digital media without loss of resolution.
Maybe you need a brochure, flyer or poster? We have this covered, the same for large format exhibition graphics, signage, vehicle graphics. Over the years we have worked with many businesses, large brands and small businesses with varying budgets.
We don't just design for print, we can take your logo or other print ready artwork and animate it for use on your website or social media.
If you have a design brief you would like to discuss we are here to help.
---
Print Management
We also provide a print management service so you can rest assured that our print ready artwork meets our printers exact requirements. We do not swap and change printers based upon price, in fact this is the same policy we have with all our suppliers. Quality and service are paramount and we have been working with the same printers for more than 20 years.
We care about the environment and are pleased to be working with one of approximately 40 Carbon Balanced Publication Printers in the UK. So a printer who cares about the impact on the environment of not only the paper they print on but the processes they use too.
We select FSC certified paper stocks ensuring we only work with material that is from a sustainable and ethical source.
Why not contact us to quote on your next design job and we will include both the FSC and Carbon Balanced logo's on your printed items. Show the end user that you also care about the environment!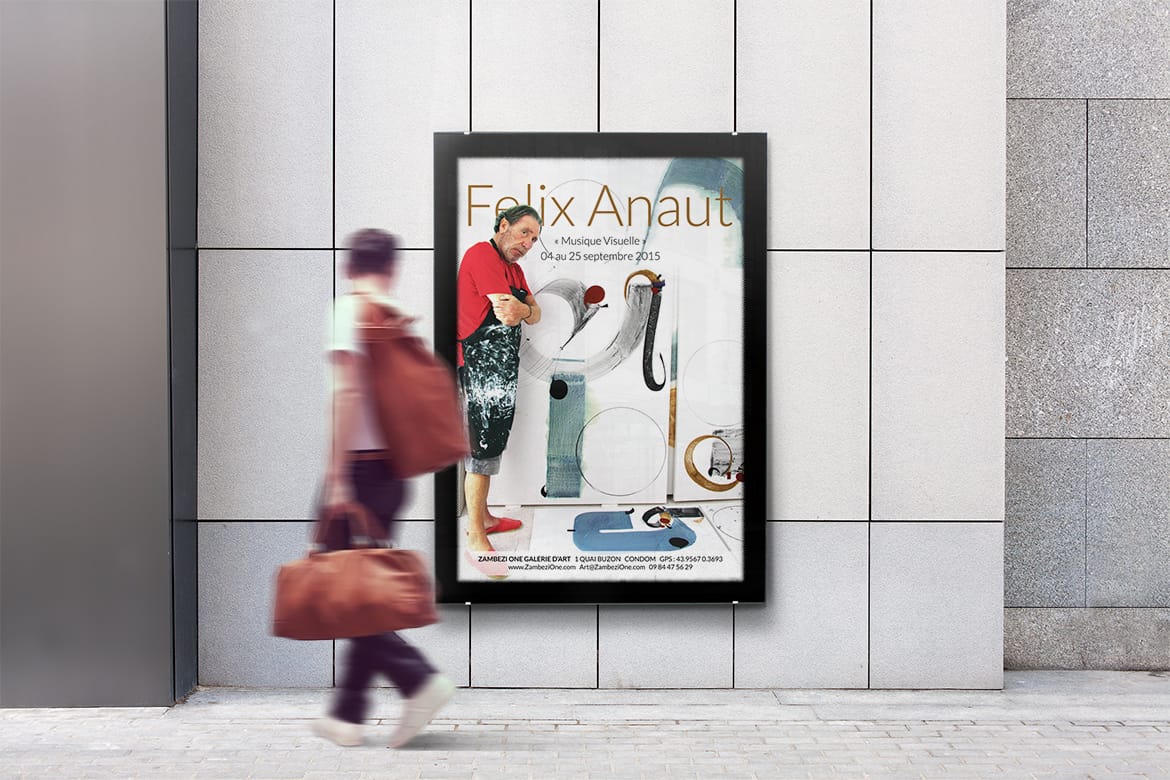 Spanish born artist Felix Anaut (1944) has had considerable success and recognition, been embraced warmly by the European Art Scene, exhibiting widely in both public and private sectors, most notably in France, Spain, England, Italy and Ireland as well as many other European countries.
It was a real pleasure to work with Felix on a wide range of advertising material including leaflets, posters, backlit graphics, video and large format graphics.
Client: Felix Anaut
Location: Spain
Project:

PHOTO SHOOT

LARGE FORMAT
Silver Spoon work directly with British farmers in the East of England to grow sugar beet. The sugar beet travels on average no more than 28 miles from field to factory.
We have worked on many projects for Silver Spoon and British Sugar over the years, this example is a quarterly A4 newsletter also distributed as an HTML newsletter. Other projects include an intranet site, posters, large format graphics, e-learning content and a learning management system.
Client: Silver Spoon
Location: Suffolk
Project:

A4 NEWSLETTER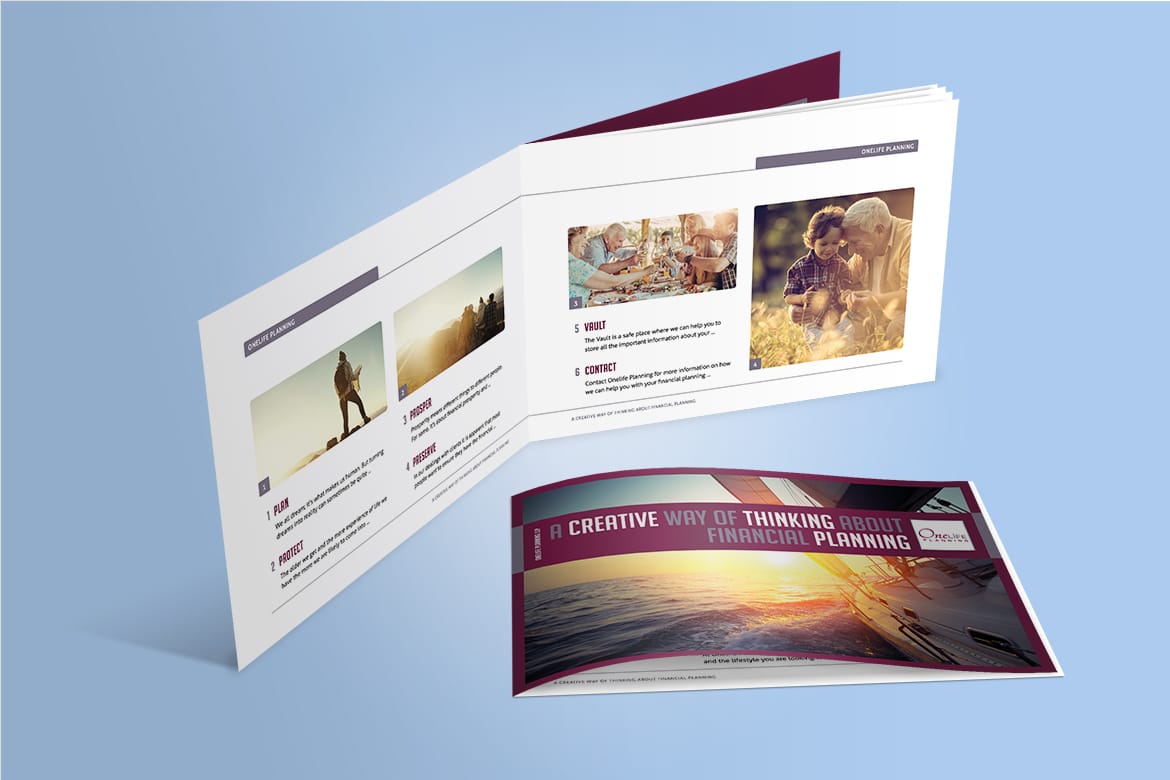 Onelife Planning LLP take a slightly different approach to Independent Financial Advice. At Onelife Planning, it's all about helping you create a plan which will support you and the lifestyle you are looking to achieve throughout your lifetime.
A5 20 page brochure, other projects include a website, promotional video and business cards.
Client: Onelife Planning LLP
Location: Herefordshire
Project:

A5 BROCHURE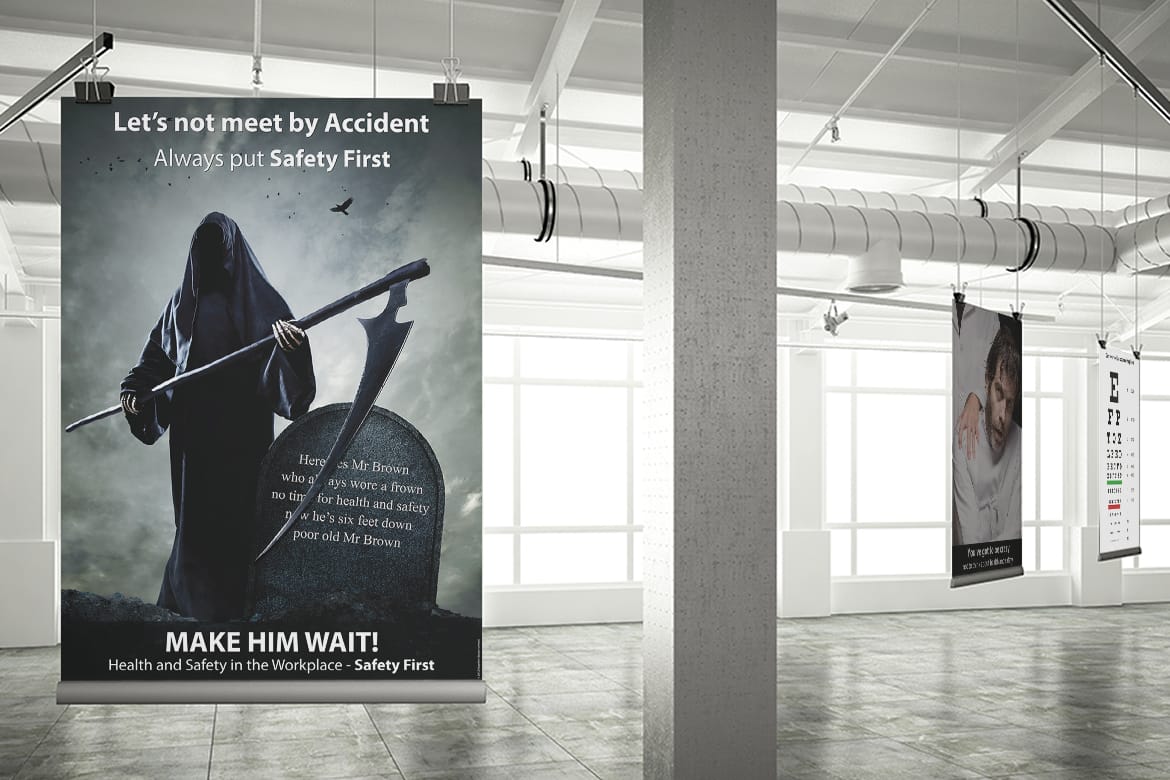 One in a series of health and safety posters created for the Silver Spoon Company. Mr Brown mentioned on the head stone appears in other posters. This campaign was hard hitting and designed to shock. Other campaigns included humour, but the ultimate goal is always to make people pay attention.
A0 posters printed on 225gsm Photosatin and laminated.
Client: Silver Spoon
Location: Suffolk
Project:

AO LAMINATED POSTERS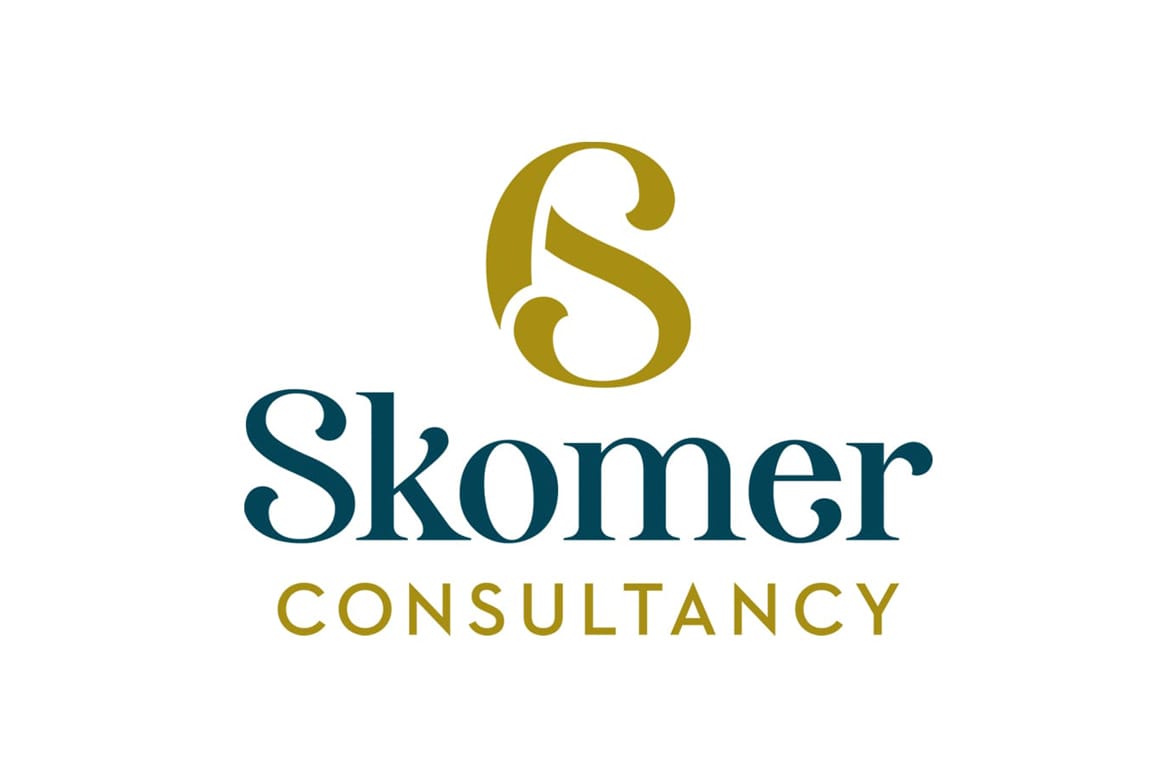 The Skomer Consultancy specialises in the compilation of manuals for inclusion in the Health & Safety File in paper and electronic formats, tailor-made to your specific requirements or to meet those set down by the CDMC.
Logo and deluxe business cards printed on 450gsm silk with matt laminate to both sides and spot uv to one side.
Client: Skomer Consultancy
Location: Wales
Project:

LOGO

BUSINESS CARDS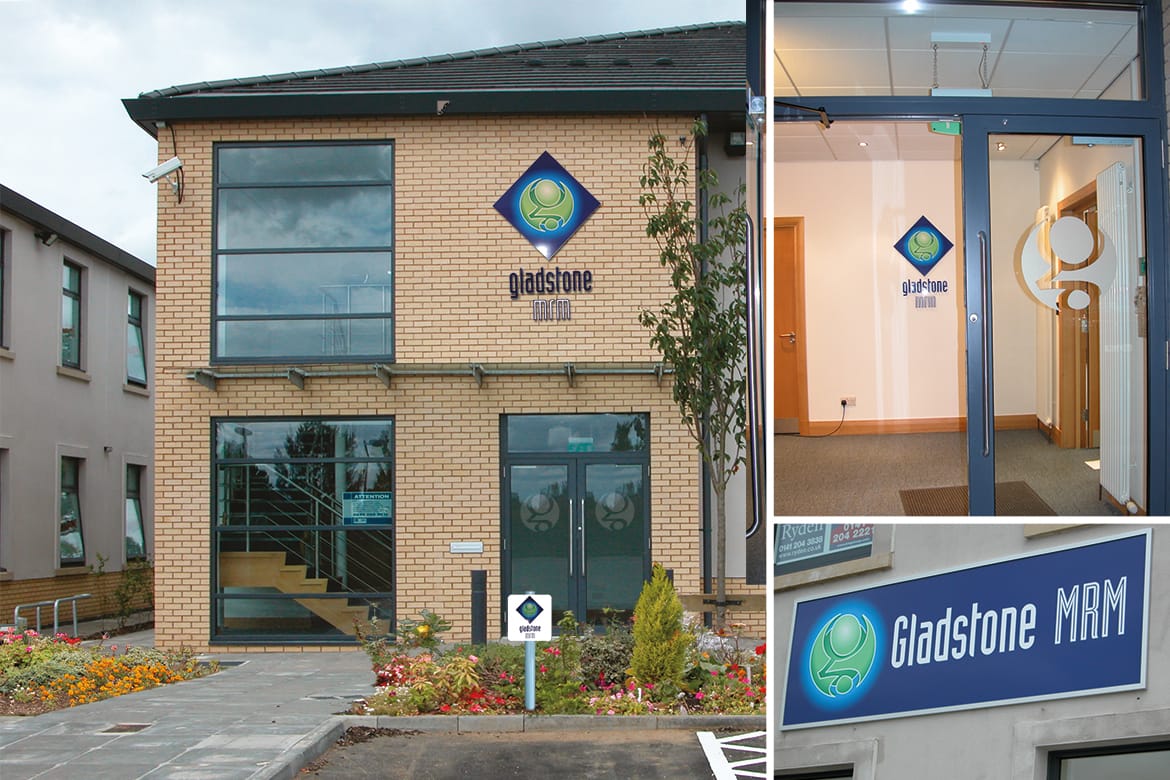 We have done a lot of signage over the years, some very large format including stage design for the Theatre Royal and concert stage design. This job although on a much smaller scale was still quite challenging as we had to re-draw the supplied low resolution raster logo as a vector graphic.
The signage was also fitted by ourselves and comprises of the main signage on the front of the building, an easier to read larger version for the rear over looking the M8 motorway, frosted window graphics, internal signage and parking signage.
Client: Gladstone MRM
Location: Scotland
Project:

SIGNAGE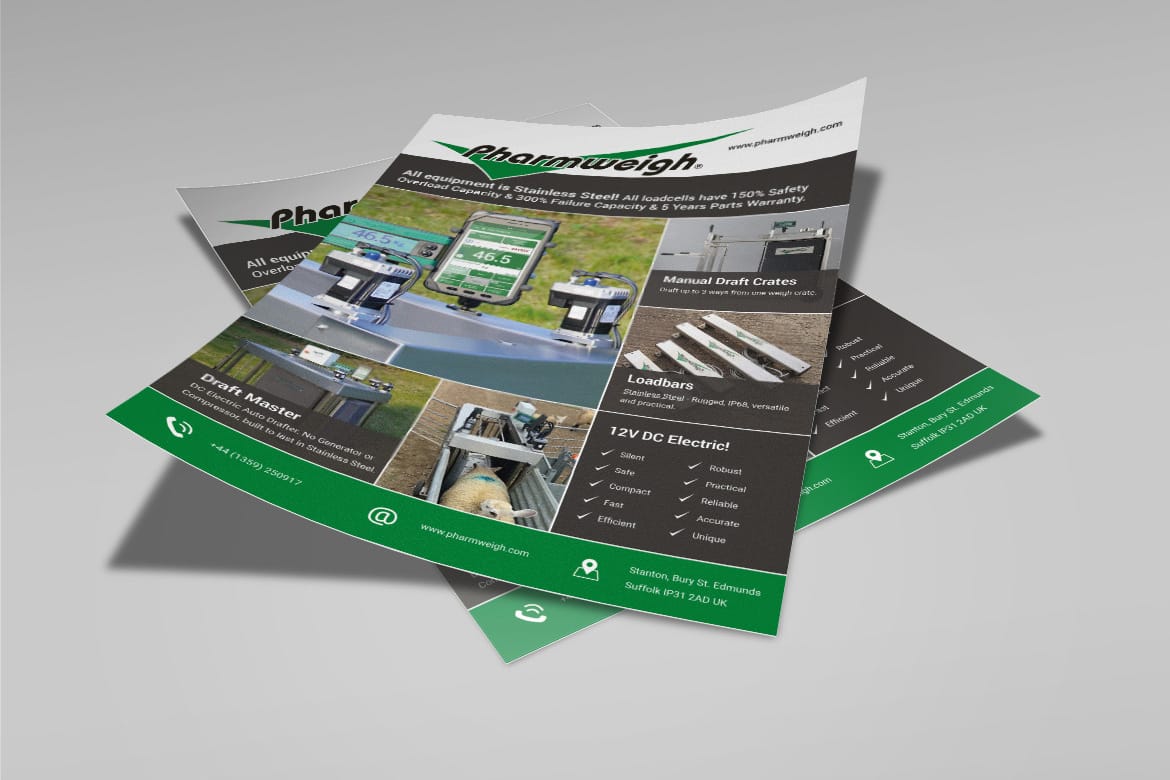 Pharmweigh provides both innovative design and robust engineering. High quality livestock and agricultural weighing equipment built for harsh environments in Stainless Steel. The Draft Master Auto Drafter is the same size as a 3-Way Manual Sheep Drafter and runs on e-bike batteries!
A5 leaflets printed 4 colour process one side on 200gsm silk – Jetpress High Definition Digital Print using eco-friendly water-based inks for astounding quality on short run print jobs.
Client: Pharmweigh
Location: Suffolk
Project:

A5 LEAFLETS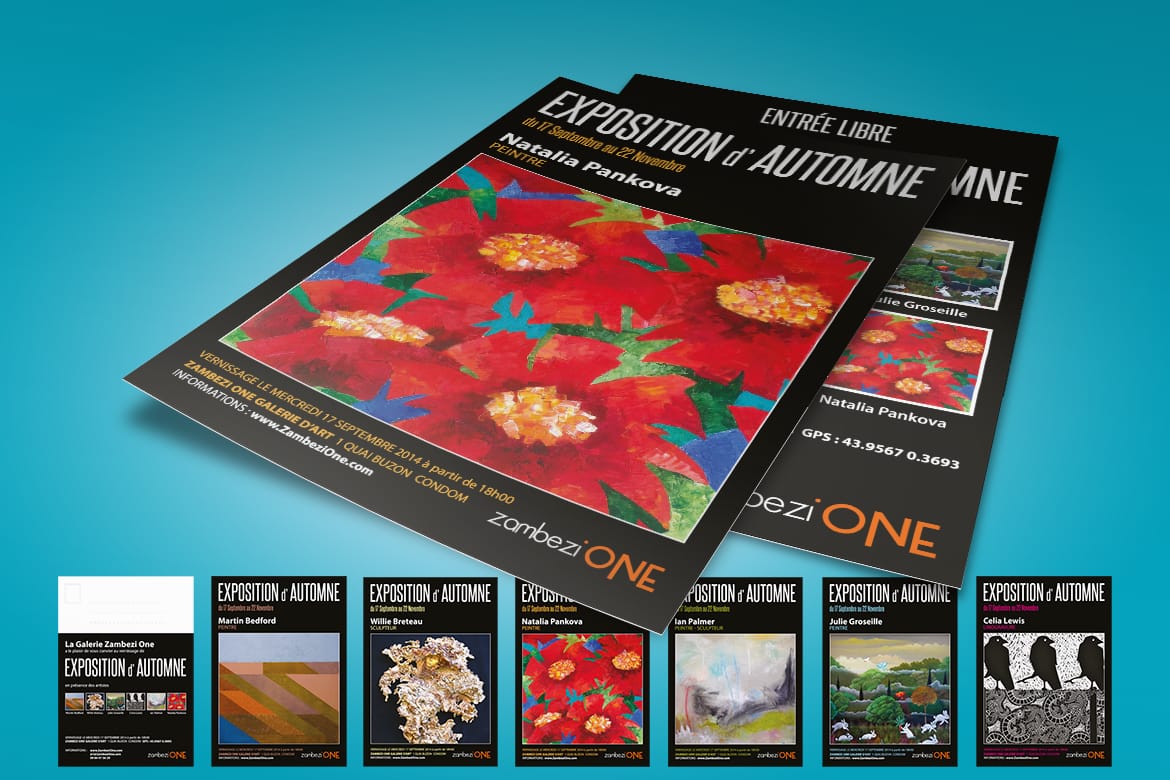 We have worked with various galleries and artists around the world, this example shows a set of A5 invitations to a 'Vernissage' in the south of France. The invitations are sent out to a select group of people for a private preview of the art exhibition.
A5 Postal invitations printed 4 colour process two sides on 200gsm silk – One print run with 5 designs.
Client: Zambezi galerie d'art
Location: France
Project:

A5 INVITATIONS
Need a new responsive website or maybe you have a design brief?
Contact our in-house creative design team today!