Restaurant Reservation Websites
Restaurant Reservation Websites
Reservation websites for restaurants, bars and hotels. Take online reservations on your own website with no commission to pay! Tired of no-shows, just activate the deposit payment system!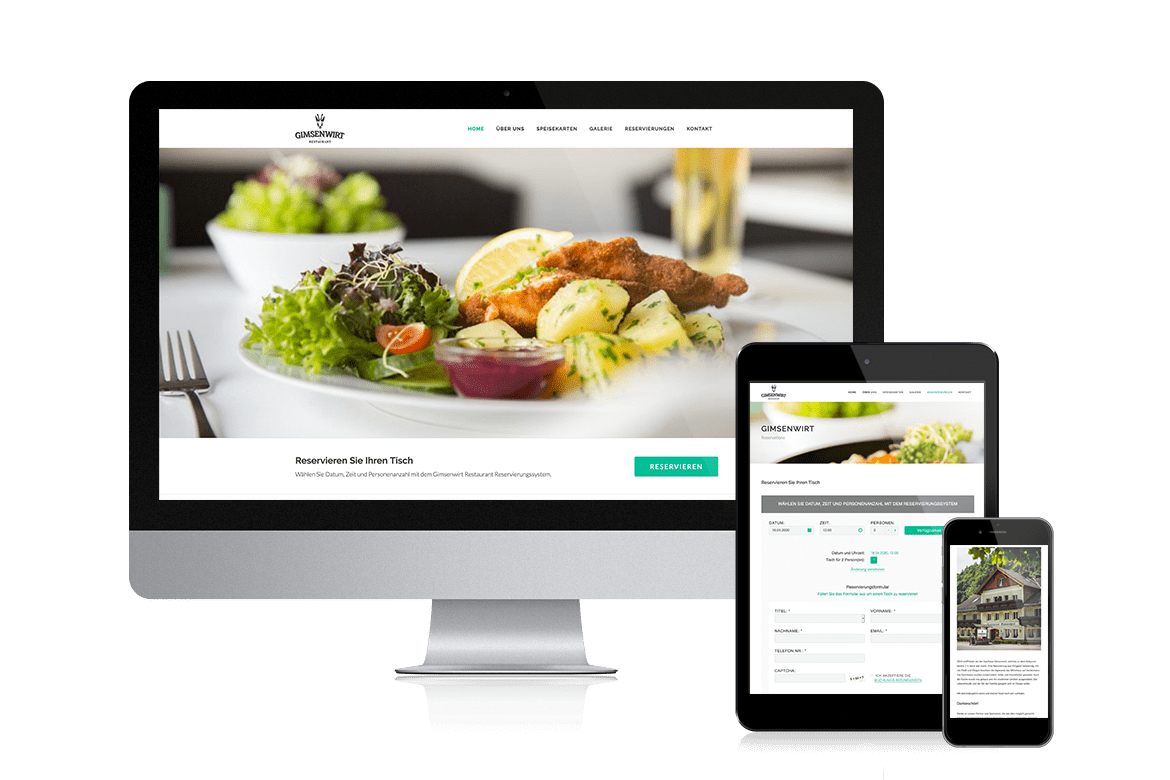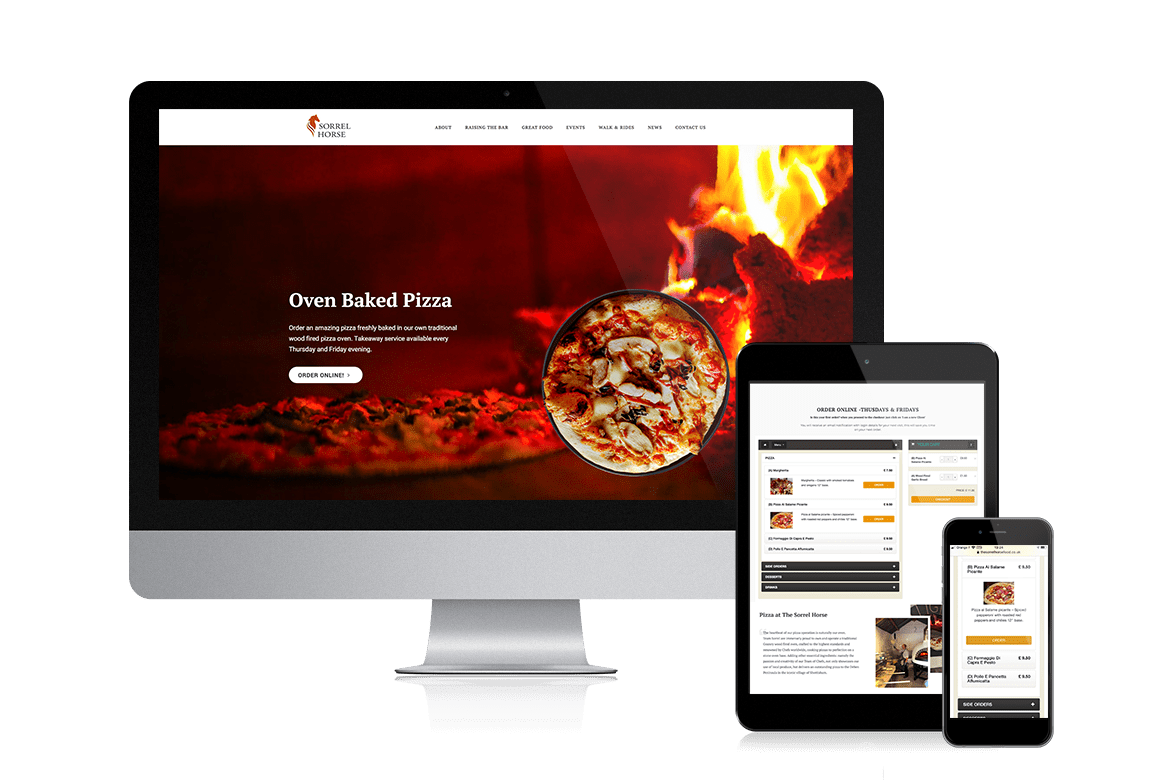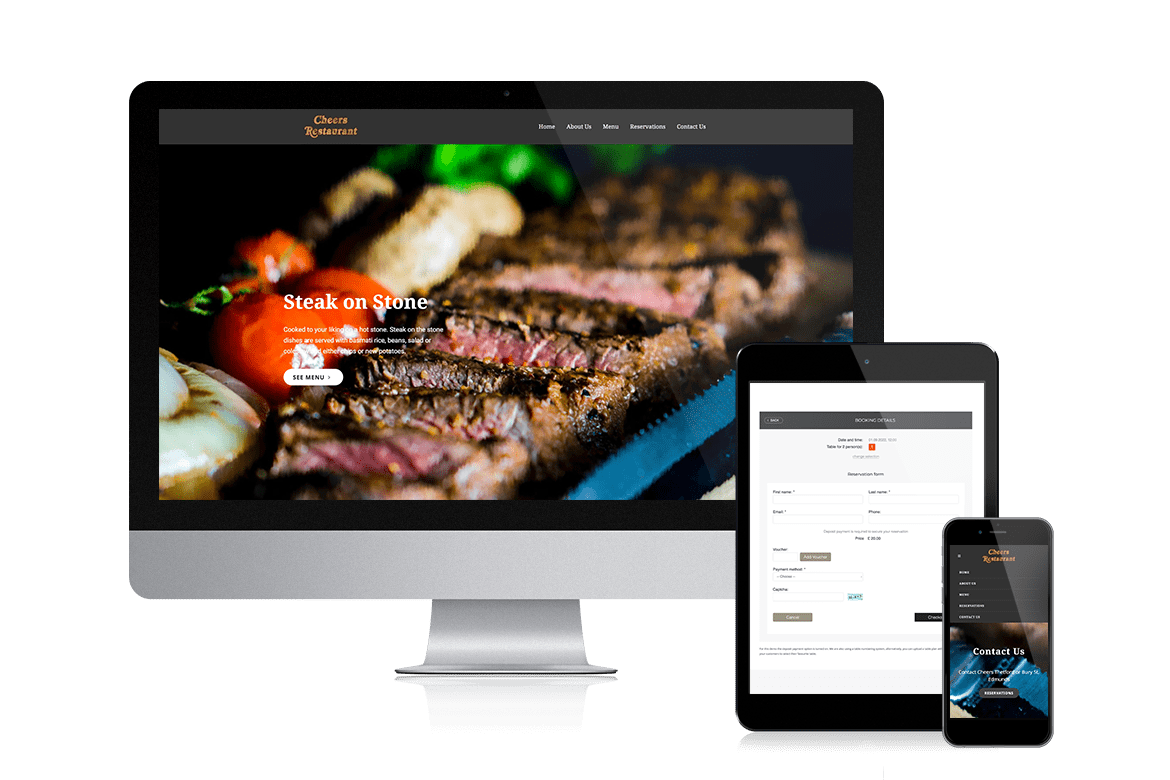 Restaurant Reservation System
The websites we build for restaurants include a built in reservation system, we do not link to third-party booking systems so there is absolutely no commission to pay.
By having an online reservation system customers are able to book 24/7 on your own website, and this will reduce phone calls. The reservation system allows you to enable or disable payments, so you can just accept the reservation or you can take a deposit payment at time of booking.
The default payment gateways we use are Stripe and PayPal.
Restaurant Management System
The restaurant management system allows you to manually add, edit or delete bookings. From here you can set the table capacity and adjust the booking availability, print your reservation schedule and carry out many other tasks to better manage your business.
You can also create vouchers and set discounts for a specific date or period, add your own booking rules, maximum reservation length, set how many hours in advance bookings should be made and choose whether or not to charge users a booking deposit fee.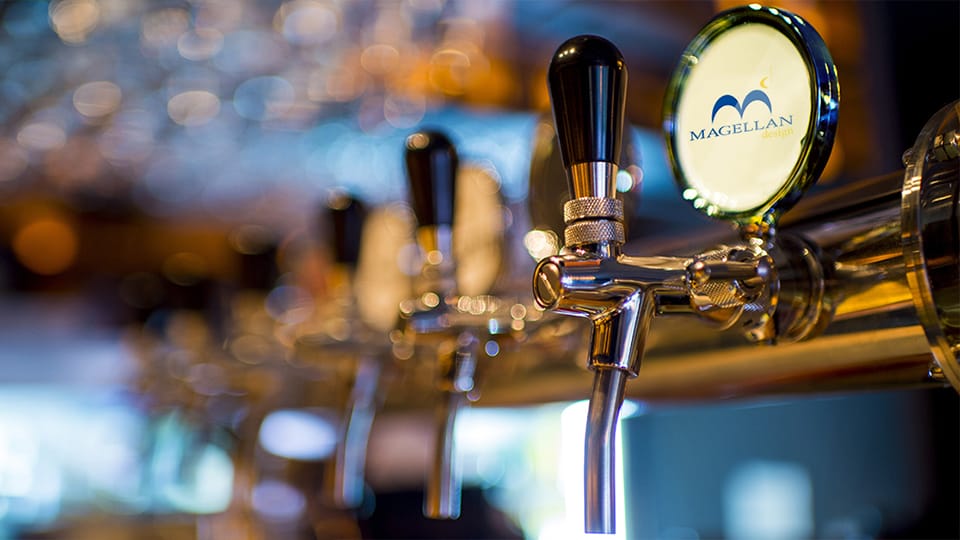 Restaurant Management System
Manage the restaurant working times and availability, set the table capacity, print your booking schedule.
24/7 Automated Booking
Allow customers to make reservations 24/7 reducing phone calls and eliminate the risk of double bookings.
Email Notifications
The Restaurant Reservation System can send out various email notifications to users and admins which can be customised.
Payment Integration
Supports online payments via Stripe and PayPal, or payments can be disabled and just accept reservations.
Booking Form
Choose what information to collect, choose between standard and required fields and agree to terms and conditions option.
Terms and Conditions
Include terms and conditions and ask customers to accept them before submitting the booking form.