Salon Booking Appointment Scheduling
For Hair Salons and Barbershops, Health Clinics, Beauty Salons, Nail Bars and any business requiring secure online One to One appointment scheduling, booking and payments.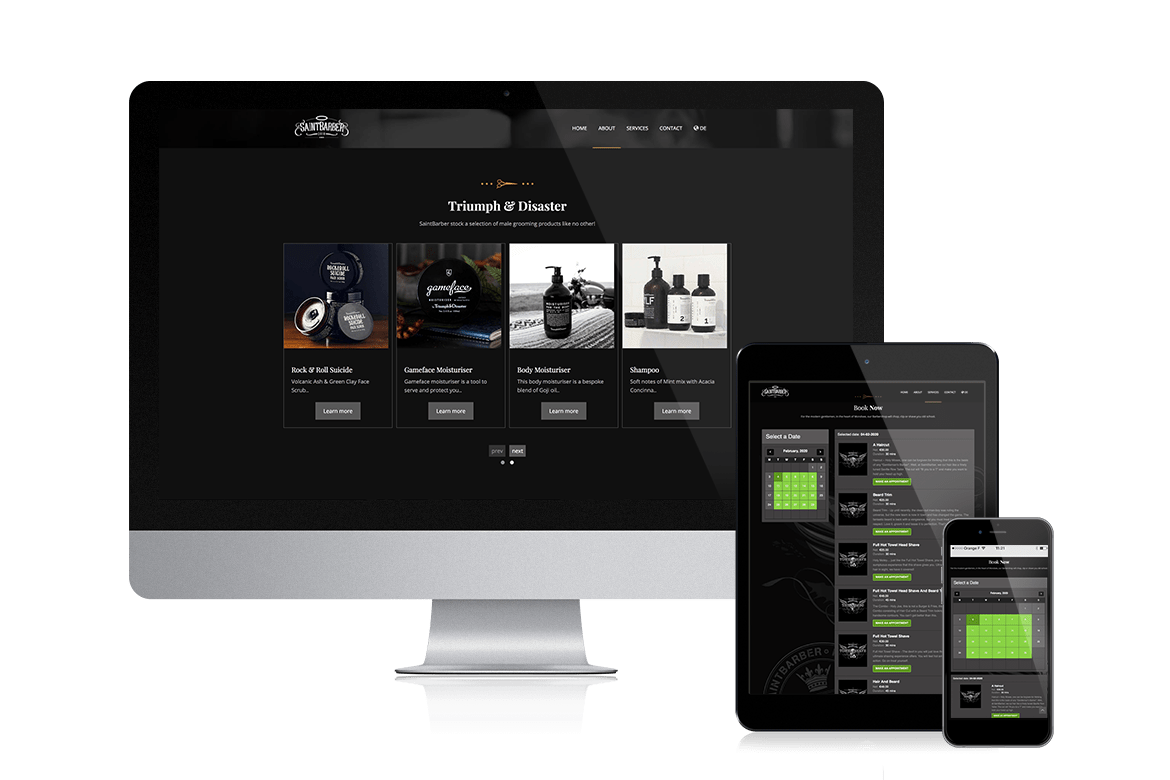 Hair & Beauty Websites
Having the ability to book online means you are always open for business. This appointment scheduling system will encourage your customers to make online bookings and payments.
The default payment gateways the system uses are PayPal and Stripe.
The Salon Booking system allows you to enable or disable payments, so you can take a deposit or full payment at time of booking or just the booking.
As with my other booking systems custom modifications can be made as I am not linking to an external booking system. This also provides a great user experience and is good for SEO.
Salon Appointment Scheduling
Admins can add multiple employees to the system and allocate individual services. Each employee can be assigned their own working hours.
Your clients can view your services either by browsing by services or by choosing a professional. Automated customisable email notifications are sent to admins, employees, and clients after an appointment has been booked and confirmed.
The appointment scheduling system includes a built-in SEO module that optimises the system for search engines. Generate reports showing the most frequently booked services, monetary value and employee bookings.
Salon Booking Calendar
Display a booking calendar listing salon services or browse by professional.
Manage Work Schedules
Manage your timetable, add and edit appointments manually and individual appointment calendars of your team members.
Email Notifications
The Salon Booking System can send out various customisable email notifications to users and admins.
Payment Integration
Supports online payments via Stripe and PayPal, or payments can be disabled and just accept salon bookings.
Booking Form
Choose what information to collect, choose between standard and required fields and agree to terms and conditions option.
Terms and Conditions
Include terms and conditions and ask customers to accept them before submitting the booking form.